SKU: 46846194417967

Join our 2024 Texas Scramble Series - fun great value days out on superb courses - donate to charity to stand a chance of qualifying for our end of season Scramble Championships where the winning team heads to Turnberry 2025!

..
Date
28/06/2024 - SCRAMBLE
Course
Championship
Location
Post Code:

Championship - LA23 3NB

>

GET DIRECTIONS:


Region: Cumbria
Format

Texas Scramble
Everyone Plays Every Shot
Lowest Score Wins.
WHS and Gross Competitions

Participation

Anyone can play - however to qualify for prizes you must have a WHS Handicap Index. If you don't have a WHS Handicap Index you can still participate, but your handicap will be scratch.
WHS Leaderboard
Gross Leaderboard
Special Leaderboard. Paid Competitions such as Twos - Par 3 Competition

Prizes


Per Event




1st - 6th

1st Place Team - RRP £100 Prize Each
2nd Place Team - RRP £50 Prize Each
3rd Place Team - RRP £30 Prize Each
4th Place Team - RRP £20 Prize Each
Lowest Gross Team - RRP £50 Prize Each
Nearest the Pin - RRP £50 Prize Each Par 3
Longest Drive M/F - RRP £50 Prize
Charity Hole - donate - 2 hit green and qualify for draws

Value


Per Event

Golf Genius Live Scoring
Professionally Hosted
Extra Side Comps - Pay to Play
Paid Entry Charity Draw for Scramble Grand Final 2024
Windermere Golf Club is located in the Lake District National Park in Cumbria, England
The course at Windermere Golf Club is set in a parkland environment and takes advantage of the natural features of the Lake District.
Windermere Golf Club has a rich history dating back to the late 19th century. The club was founded by a group of local golf enthusiasts who recognized the potential of the stunning Lake District landscape as a backdrop for golf. Over the years, the club has maintained its commitment to offering a high-quality golfing experience while preserving the natural beauty of the area.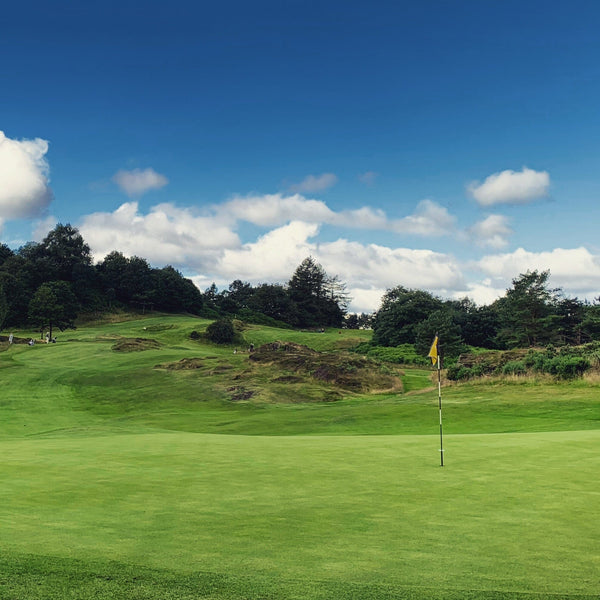 Everyone loves a Scramble!
Welcome to GolfPairs.com Scramble Series, the ultimate destination for golf enthusiasts and pairs seeking thrilling and competitive golf tournaments. Our Scramble Series is designed to provide an exhilarating golfing experience where teamwork, strategy, and skill are put to the test.
In our Scramble tournaments, pairs of golfers join forces to conquer some of the most prestigious courses across the country. Whether you're a seasoned golfer or a beginner looking for a fun and challenging experience, our Scramble Series caters to all skill levels. The format allows pairs to strategize together, selecting the best shots from each player to create a unified, high-performing team. With a focus on camaraderie and sportsmanship, our tournaments foster a welcoming and inclusive environment, encouraging players to bond and forge lasting connections with fellow golf enthusiasts. Join us for an unforgettable golfing adventure where teamwork, competition, and the love of the game come together in perfect harmony.
Don't miss your chance to be a part of the GolfPairs.com Scramble Series and experience the thrill of competitive golf with a twist. Register now, gather your partner, and get ready to showcase your skills on some of the most renowned golf courses. Whether you're aiming for victory or simply seeking a memorable golfing experience, our Scramble Series promises excitement, camaraderie, and the opportunity to create lifelong memories on the fairways.
Typically everyone needs a certain number of drives to ensure everyone is participating fully, and handicaps are complicated but calculated as follows.

Scramble (4 players) 25% / 20% / 15% / 10% from the lowest to highest handicap
Scramble (3 players) 30% / 20% / 10% from the lowest to highest handicap
Scramble (2 players) 35% Low / 15% High

For example a team of 4 with 5, 10, 15 and 20 playing handicaps, your team Texas Scramble handicap would be a total of 7.5 (Rounded to 8) which would be deducted from the team's gross score. (Player 1: 1.25 (5 x 25%), Player 2: 2 (10 x 20%), Player 3: 2.25 (15 x 15%), Player 4: 2 (20 x 10%))

Don't worry - Golf Genius will sort it all for you - as usual all you have to do is enter your gross score on the hole!

And come and enjoy our growing series of Scrambles in 2024!
Great opportunity to play a world renowned course at a reasonable price. Well organised day with decent prizes. Will look at doing more events in the future.
By Ross
I have played in a couple of these now and everything they do is well organised, the communication is always brilliant and the staff polite and courteous. I have always been made to feel like a valued customer and could not recommend their events highly enough.
By Bruce
Great day and even better course, loved it, well run, good company, a chance to play top quality courses in a comp at good rates, hallamshire thankyou great course fast greens and a very scenic track
By Chris